---
When to Start Cussing
A six year old and a four year old are upstairs in their bedroom.
'You know what ?' Says the six year old.
'I think it's about time we started cussing.'
The four year old nods his head in approval.
The six year old continues;
'When we go downstairs for breakfast, I'm gonna say something with hell and you say something with ass.
The four year old agrees with enthusiasm.

When the Mother walks into the kitchen and asks the six year old what he wants for breakfast, he replies,
'Aw, hell, Mom, I guess I'll have some Cheerios.'
WHACK !
He flies out of his chair, tumbles across the kitchen floor, gets up, and runs upstairs crying his eyes out, with his mother in hot pursuit, slapping his rear with every step. His mom locks him in his room and shouts,
'You can stay there until I let you out !'

She then comes back downstairs, looks at the four year old and asks with a stern voice;
'And what do YOU want for breakfast, young man ?'
'I don't know', he blubbers, 'but you can bet your fat ass it won't be Cheerios !'
Source: Ms. Karma RA
---
Source: Morocco MisterBoy
---
Walter P. Chrysler
Source: Morocco MisterBoy
---
---
Help Bush Pack
---
Murder-Ex-Killer Cop
johannes mehserle
Douglas County, Nev., Undersheriff Paul Howell said he believes Mehserle went to Nevada for his own safety. "He just wanted to get out of the Bay Area due to the magnitude of the incident," Howell said. "He wasn't trying to run."Read: This is typical of the Word Felony Disenfranchisement Society of Serial Killer Cop Murderers.
Ufologist are used to being told, when reporting uncommon sighting:


                What you saw
                was not 
                What you seen

So Undersheriff Paul Howell


is saying:      What we did
                was not
                What we Done

Never you mind Dis Murder was 'captured via Cellphone Cameras'.
Never you mind johannes mehserle looked down at his right hand, as his right hand and right arm jerked exuberantly and quickly grasped his Pistol.
johannes mehserle expeditiously came up from one knee, put and pointed the pistol, never completely taking his eyes off of his pistol, pointed the Pistol, as he watched his hand guide the Pistol, to the back of Mr. OSCAR GRANT, and purposely, quickly squeezed the Trigger Once.

johannes mehserle just as swiftly put his Pistol back into his holster and stool over the body, lion like, gazing upon the blood, oozing the life, from the young 22 year old Mr. OSCAR GRANT, onto the finished concrete sidewalk.

johannes mehserle's Satiated:
"THERE"
HAPPY TRAILS TO YOU

NOW FELLOW
Killer Cop Society Brothers Decided
It's OK, He's Twitching
Put on the Handcuffs
---
Opps Upside Yo Head
---
Dr. Manis
For much of the last forty years, ever
since America "fixed" it's race problem
in the Civil Rights and Voting Rights
Acts, we White People
---
Source: Morocco MisterBoy
---
---

The wine of love
     I have drunk 
With avid thirst;
     I am intoxicated
With the experience
     Of my Master's love;
He has sounded
     The marching beat
On the drum of Shabd
     And I am ready to enter
Love's battlefield.

One moment it comes, 
     Next moment it goes,
That is not love;
     What permeates the entire being
Like an inexhaustible stream
     Alone can be called love.

'Love, love' say all,
     Few realize what love is;
Whose heart is absorbed
     In love
All day, all night,
     He alone
A true lover
     Can be called.

When I was,
     The Master was not;
Now only the Master is--
     'I' am no more,
Narrow indeed 
     Is love's lane, O friend,
Where two cannot be.

I fell in love with Him,
     His love like sugar dissolved
To fill my soul, my heart;
     My body's every pore
Cries 'Beloved, Beloved'--
     Mouth is required no more.

Where there is love,
     There is no law;
Love knows neither ritual
     Nor reason;
When the mind stays
     Absorbed in love,
Who will keep count
     Of dates and days?

Kabir took the cup of love
     And poured it into his soul;
Throughout his being,
     In every pore
It has diffused;
     For other intoxicants
He has no use.

He has truly drunk
     The wine of the Beloved's love
Whose tide of drunkenness
     Ebbs not for a moment;
Who, like one insane,
     Is lost in the Beloved's Name;
Who drinks nectar within
     And always remains
With love intoxicated

Within the chamber
     Of my eyes
I made the pupil
     The nuptial couch;
To hide my Love
     I softly did slide
My eyelids' curtain *
     My Beloved's heart
Thus I won.

A letter to the Beloved
     I would write
If He were far away
     In some distant land;
Who dwells within my body,
     My mind, my eye,
To Him what message
     Can I send ?

People are too involved
     With people in this world
To try to see the Unseen One.
     Without meeting God,
The embers of their misery
     Burst into flames;
They try to quench it
     In a million ways,
Yet unabated it burns.

When my soul involved itself
     Only with the Beloved,
The Beloved took me
     In his embrace;
The written merged
     Into the Unwritten--
Nothing is left to say.

I have banished my I-ness,
     In the Beloved now I dwell;
Ineffable is love's tale,
     And who would believe
Even if I were to tell ?

Saint KABIR of Benares, India and Mira are, perhaps of all the Saints, the only ones to have escaped the confines of Sectarianism. Their compositions are sung with devotion all over india by followers of different faiths, and their hymns are included in the scriptural writings of more than one religious sect. Loved by all, they can be claimed by none.
From the liner notes of Mr. V. K. Sethi author of: Kabir, THE WEAVER OF GOD'S NAME, part of an extensive Mystics of the East Series
---
At the Israeli Checkpoint

Palestine
( for Mahmoud Darwish, in memory of the greatest of Arab Poets )

At the checkpoint, the
Israeli private asked me my name, I told
her, my name is
Zaitoun, she asked, what does that mean,
I told her 4,000 year old trees, she laughed,
asked for my real name, I told her, "Dumm" what?
i said it means blood, she said, that's no name, I told her
blood of my grandfather, my father, my uncle
and even mine if necessary, she bridled, called the corporal,
he came running up, said, what kind of threat is that,
I said, it's no threat, it's just a fact,
he called the sergeant, he came up and hit me before he spoke,
my mouth bled, I told him, this is the blood I mean, that same
blood, you are afraid of, it's over 4,000 years old, see how dark it is
he called the lieutenant, who asked why my mouth was bleeding,
the sergeant said I had threatened him, the lieutenant asked me
if that was the truth, I told him, I had only stated facts, that
they would be true, after they conferred, he called the
colonel, the colonel came over and asked why I'd been provocative,
I said, all I was doing was stating facts; he asked what I did,
I told him, I was a farmer, he asked what kind, I told him
a farmer with words, what some call a poet -
"yes, now I know your name, Mahmoud Darwish,
you're well known in Israel,"
he asked me if I knew the work of Amichai, I told him yes,
that I'd met him, that he knew what I meant, that Amichai was
sorry for what he'd felt he "had to do" - the colonel shrugged
dismissed the others and told me, "pass on,
I understand, but they don't, they are not Jews, I am a Jew,
not a Zoinist"
I pulled the qhubz arabi from my pocket, pulled some zaitoun
from anther, some jibin from my bag and gave it to him
we laughed, he split the bread in half -
we ate together, we laughed at how sad and foolish all this was
* qhubz arabi: bread of the arabs
jibin: arab cheese
zaitoun: olives
c: sam hamod 4.26.08; revised, august 13, 08
Sam Hamod was nominated for a Pulitzer Prize in Poetry; 11 books of poems, recently, Just Love Poems For You ( Ishmael Reed Pub/Contemp Poetry Press )
; taught at U. of Iowa Writers Workshop, Princeton, Howard.
---
Picture Source: Ms. Karma RA
Around the Web
---
---

Plug-In Car
100 MPC


source: Car and Driver
---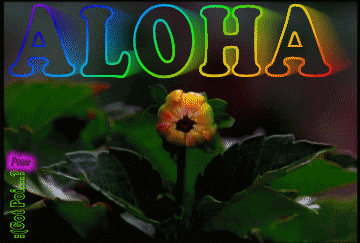 NOHO HEWA
The Wrongful Occupation of Hawaii.
A Documentary Film.
---
Second That Amendment
A well regulated Militia, being necessary to the security of a free State, the right of the people to keep and bear Arms, shall not be infringed. Amendment II - Right to bear arms. Ratified 12/15/1791.
---
Jameer Khamarie Woodley
Southampton County, Virginia Prekindergarten Student killed after being struck by a bus at Riverdale Elementary School.
---
Cheap Cures for Obscure Diseases
In Haiti, Equatorial Africa and Latin America, so called neglected Tropical Diseases are rooted in the lack of Basic Sanitation
---
Killer Cops Favorite

Flavor

BLACK CHOCOLATE MONGREL
---
Mr. Marbury has had an eventful five years, with the Dutch named New York Knickerbockers, one of thirty Professional Basketball Teams in the N.B.A.
On one side of Mr. Marbury's time line, in two thousand five, there was the launch of his:





---

King Moshiach

King, hope to talk again on May the Third, just shy of the Mahattan Apex, at the Fifty Ninth Street Bridge on the North Side.

---




---




---




---







GHANA'S outgoing President

---







---




Edward G. Hargis

Retired interim police chief in CAMDEN, N.J., named New Police Chief in the City of Portsmouth, Virginia




---